If your truck has the minimum gross weight of 55,000 lbs. or above and uses the public highway for routine transport purposes, it comes under the category of Heavy Vehicles. And it is mandatory to file and pay the Form 2290 Heavy Vehicle Use Tax with the IRS.
Also, IRS made E-filing of tax form 2290 online for the truckers who has 25 vehicles or more in their fleet for faster and error-free processing of tax returns.
TruckDues offers you a convenient online platform to register, file, and report your IRS form 2290 tax returns with best customer service and secure payment gateways. With us, you can report 2290 tax for any number of vehicles in all IRS-approved criteria. Along with that, you can apply for the credits due on your vehicles from the IRS. You can also correct the VIN of your previously filed form 2290 road tax, free of cost. Moreover, you can save, view, and manage all your documents and previously filed 2290 tax forms in your Truckdues.com account.
Once you complete the E-filing of your form 2290 tax through Truckdues.com, you will receive the official IRS digitally watermarked schedule 1 copy as proof of your 2290 tax filing with a few minutes to your E-mail.
You can always save your information and documents in your Truckdues.com account for future use.
Why Should You Register With Us?
Creating a new account and registering with Truckdues.com is the very first step to begin your form 2290 E-filing process.
You can start entering basic information such as name, phone number, E-mail ID, and other vital details to register into Truckdues.com successfully.
After successfully registering and creating your account in Truckdues.com, you can enjoy numerous benefits including,
Single registration of multiple 2290 tax return E-filing and other associated services
You can add multiple businesses into your account and access them simultaneously using your login credentials.
Edit and update your business information as many times you want
Seamless, clean, and highly user-friendly HVUT form 2290 e-filing process.
Prompt updates and instant alerts on 2290 highway tax deadlines, 2290 filing due dates, changes in IRS 2290 tax rules and regulations
Free access to your user history and previous highway HVUT e-filings.
Click here to Sign-up for Free and start e-filing your form 2290 truck tax now!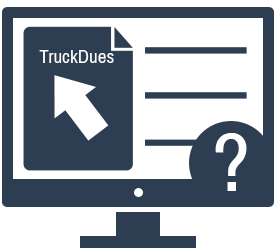 Welcome to the Truck Dues Family!
A place where you can enjoy unique, excellent, and user-friendly applications for form 2290 online reporting and e-filing as per the IRS regulations.
One-Time Registration

Registration with Truckdues.com is a one-time process. You can enter all your necessary information and create your own Truckdues.com account. After that, you can simply login into your previously created account and start the online 2290 tax returns process. If you had to leave in the middle of 2290 tax filing, you could always come back afterward, log in and pick up where you left off earlier.
Update/Correct your Business Information

You can update and correct all your information in your Truckdues.com account anytime and as many times as you want at absolutely free of cost. And the updated new information will be reflected in your future form 2290 tax returns filings. However, keep in mind that you cannot make or request changes in already processed or approved 2290 tax forms.
Round the clock Service

We clearly understand the tremendous effort on the truckers' part in the prosperity of our great nation and society. To honor that, we provide the best service and assist with all the queries you encounter while e-filing and reporting HVUT form 2290 truck tax online. So, feel free to contact us with your inquiries, and we are more than happy to help you in every way we can. Our support desk is available from 8:00 AM to 6:00 PM on all working days.
Step by Step Instructions to E-File your HVUT Form 2290 Online!
Truckdues.com is an IRS authorized, modernized 2290 truck tax e-file providers. We created a revolutionary online platform that helps the truckers and trucking industry to easily file the 2290 tax form online.
Now, please make sure that you have the following information while e-filing form 2290 online through Truckdues.com
VIN – Vehicle Identification Number (available on the Truck Tile Paperwork).
The combined taxable gross weight of your vehicle.
Unit Number # - Maybe hard for you to keep a note on 17 digits VIN.
Once you are set with the details mentioned above, you need to choose the tax year and mention the first month of the on-road operation of your vehicle.
Now, you have to provide the information regarding the vehicles you use to proceed with the following steps.
Reporting taxable vehicles
Reporting suspended / exempt vehicles
Claiming refunds for sold, transferred, destroyed, or stolen vehicles
Prior year claim on low mileage vehicles or suspended vehicles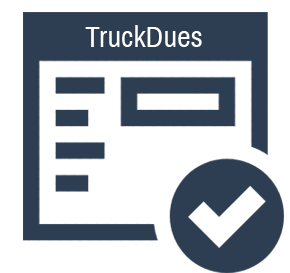 After that, please follow the below steps to smoothly E-file your form 2290 HVUT online.
Click Start My New Return from the Dashboard menu.
On the next page, select the business name from the drop-down menu and then choose Form 2290 tax.
Select the appropriate tax year and the first used month of your vehicle.
Choose the type of your vehicle between Taxable vehicles and Suspended/Exempt vehicles (coverage less than 5000 miles and 7000 miles for Agricultural vehicles).
Now, please enter your vehicle information and its taxable gross weight, and our application will automatically calculate the tax amount for your vehicle.
Then to the IRS filing option section, you have to select 'Yes' for E-filing and choose one of the convenient IRS-approved tax payment options.



Electronic Funds Withdrawal [Direct Debit]
Check or Money Order
Note: You don't have to manually calculate your Form 2290 tax returns while E-filing with Truckdues.com. You can also entrust a third-party designee as the authorized person to discuss or file the tax with the IRS on your behalf. You need to make sure that if you appoint a third-party designee, they should be highly reliable and capable.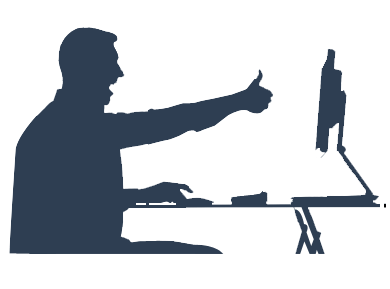 Service Fee Payment
After completing all the above steps, you will now reach the Service Payment Section. Please note that the credit card information entered is only applied for the service fee payment for form 2290 online process with IRS to Truckdues.com. Our E-filing service begins at $ 7.99, which is the lowest in the market.
Return Submission to the Internal Revenue Service
Now that you have done the service fee payment, you can submit your form 2290 e-file and other tax returns to the IRS by carefully entering a five-digit PIN which you have to create once for yourself during the process.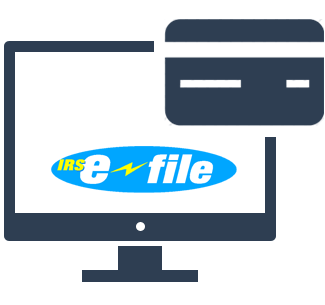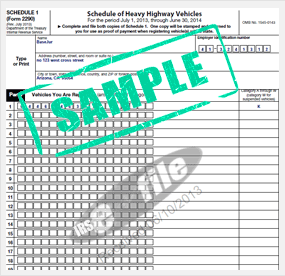 Great! Now you are very close to getting your official IRS digitally watermarked Schedule 1 copy for your processed tax e-filing so far.
Once you have completed all the simple online procedures and submitted the application to the IRS through our Truckdues.com, you will get the authorized digitally watermarked Schedule 1 copy with the date directly to your E-mail. It will serve as the legal proof of tax returns filing during your vehicle registration and other verifications.
Affordable E-filing of tax returns for every trucker
It is easy and efficient to file all your tax returns online. And we are keen on spreading awareness on the importance of E-filing all your tax reports and payments online. Mainly for our incredible trucking community, you can e-file your taxes for three years, including the current tax year and the previous two tax years.
IRS mandates the usage of Employer Identification Number for successfully e-filing the 2290 truck tax online. If you don't have EIN, you can Apply Online to get it as soon as possible. You can also contact the IRS at (800) 829-4933 to apply at once.