If you operate a truck or other motor vehicle categorized as a heavy highway motor vehicle on public highways and weighs 55,000 pounds or more then you must file Form 2290 - Heavy Highway Vehicle Use Tax Return and pay tax.
Truck Dues believes in one time registration, enriched features and exclusive offers for the season. Whether you are filing prorated taxes or season tax for your big rig, we are here to assist and uphold the spirit of e-filing with ease.
Why Should You Register With Us?
Reasons are endless. We serve you that extra benefit. Why should you miss that extra what we are offering?
When you are a registered customer with TruckDues, you are applicable to enjoy the following features:
One time registration for all tax filing
Save your business information online and refer whenever required
Easy navigation to our website with help text around to mark your path
Regular reminders and communication about special offers and news to keep you updated on the go
You can grab your schedule 1 copy through your registered account in minutes
Take a look at your return history for reference
You can share your valuable feedback with us; we will implement it at the earliest.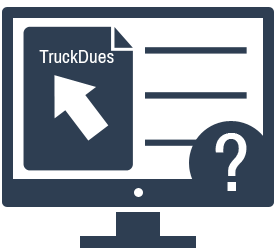 Transparency, clean and unique application is here to deliver it right. Simply click here, give us your login details and start preparing your Form 2290 with ease and comfort.
What's next? You are a member of our Truck Dues family.
Welcome Aboard!
One-Time Registration:

Yes, you read it right. When you come back to us at any part of the year to prepare and report prorated tax for your heavy motor vehicle, you don't need to register all the while. One time registration is the concept with which we run the show. Even if you have forgotten your credentials, we can figure it out.
Save Your Business Details Online:

Now, this is so convenient. Each time you file with us, you don't have to add in your business details or your vehicle details again, until and unless you have a purpose to do so. You can edit, save or delete your changes online within clicks.
Available 24x7:

You may be driving your truck, burning your fuel for days and may get to a halt anytime. As you find time you can check back on our website and get your 2290's prepared and filed electronically. Truck Dues is available 24X7 a day, 7 days a week an 365 days a year. Round the clock to get your required support.
You have taken the leap towards technology. Now lets us take the lead for you.
Log in to your registered account. Before you check on "Start a New Return" and bang on Heavy Vehicle Use Tax Return, it is important to keep the following details handy.
VIN – Vehicle Identification Number
Taxable Gross weight of your heavy motor vehicle
Unit Number # - may be hard for you to keep note on 17 digits VIN.
Once you are set, you need to provide information about the Tax Year and mention the first month the vehicle was put in use.
The next step is that you need to provide information about the vehicle you own.
Reporting Taxable vehicles,
Reporting Suspended / Exempt vehicles,
Claiming refunds for a Sold, Transferred, Destroyed or Stolen vehicle,
Prior year claim on a low mileage vehicle or suspended vehicle,
Once you're done with the information, the calculation takes place automatically. You don't have to put on your calculation cap and manually calculate the tax rate based on the standardized heavy vehicle weight and miles drove on a highway during the taxation year i.e. 55,000 pounds and 5,000 miles (7,500 miles for agricultural vehicle) respectively. Our application would take care of it and what are we here for? Well, to serve the best.
The third party designee is the authorized person for IRS to discuss the tax returns in detail. Ensure a trusted person is assigned as the Third Party Designee.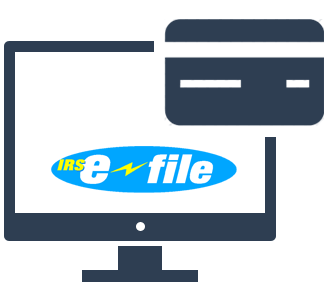 Transmitting To the IRS
You are almost done. We appreciate your efforts taken.
File Your 2290 Return Electronically to the IRS (E-File), which is highly recommended by IRS itself.
You may now select how you want to make the payment online:
Electronic Funds Withdrawal [Direct Debit]
EFTPS - Electronic Federal Tax Payment System
Check or Money Order
Do note, if you are checking on EFTPS, ensure you already have an account. If you don't have one, it will take about 15 days to set up for an account. Also, it is your responsibility to schedule the tax due payment to the IRS using EFTPS.
Well done, you are just one-step away from receiving schedule1 copy for your transmitted return.
Once IRS receives your return, they would process it right away, and send across Schedule 1 copy with IRS e-file seal and the date watermarked on it.
Schedule1 copy is now ready. A copy is sent to your registered email account and you could download it anytime from anywhere. All you need is a computer with internet connection; access Truck Dues website with your credentials. Additionally, you need to take a print of this acknowledgment otherwise "Proof of Payment" and ensure to keep a copy in your motor truck.
Truck Dues caters to your needs and emphasis on smooth and easy way of filing taxes online at the convenience of sitting from home, office or anywhere.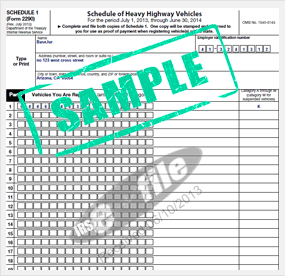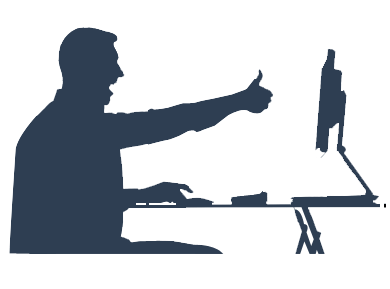 E File Is For Every Trucker, Of Any Size.
We encourage all Heavy Highway Vehicle Use taxpayers to use e-file, including those who may need to file for the current year or for any of the previous three years.
Also, Employee Identification Number is an important credential to hold on while filing form 2290. Apply online for an EIN today, if you don't have one.
We encourage every tax filers to report form 2290 online; however, e-filing is mandatory for taxpayers reporting 25 or more motor vehicles. E-file your return, move to electronic filing and the Schedule 1 is available immediately after IRS accepts your Form 2290. You can e-file your return from your own computer 24/7.
We are happy to support you through the filing process! Feel free to write to us.